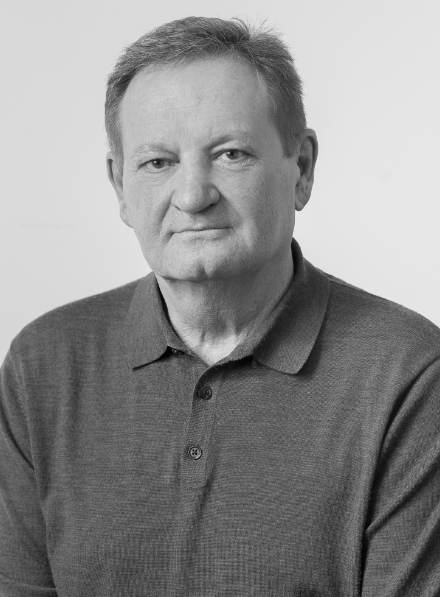 Sergei Graduated from Karaganda Polytechnic Institute and has a degree in industrial and civil construction. He is a member of the Board of Directors of BereznikiInvestStroi Managing Company.
Before coming to UKey Consulting Company, he was Director for Construction and Main Assets Management in Uralkaliy, OAO (Open Joint-Stock Company), Director for Capital Construction at Permtex Joint Venture, Construction, Revamping and Capital Construction Department Manager in LUKOIL-PERM, OOO (Limited Liability Company). He was the founder of the Engineering Department in the company. Since 2006, he has been UKey-Engineering Director General.
He is responsible for day-to-day running the Department activities, bringing in clients, optimizing the cost of the engineering services, interacting with state construction supervision and control authorities, organizing team work, developing and implementing corrective actions to make the consulting activities most efficient.
Under Sergei's direction, UKey-Engineering has carried out and is carrying out engineering projects for LUKOIL-PERM, OOO, Uralkaliy, ОАО, Soda-Chlorat, OOO, Azot, ОАО, Galurgiya, ОАО, RIF Energy Company, ООО, Permdorstroi, ОАО, Intergaz, ООО, Kama-Oil, ZAO, Fora-Bank Commercial Bank Department (Yaroslavl) and others.