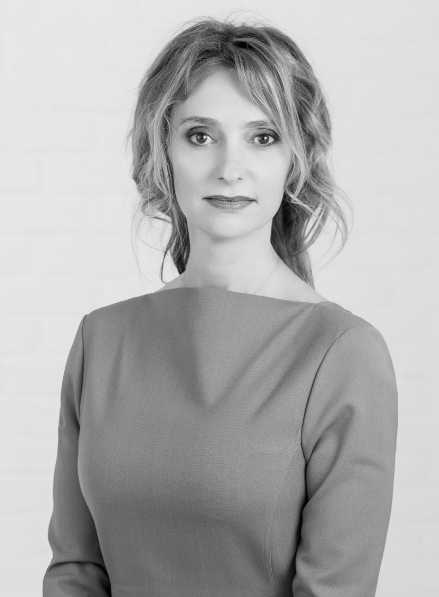 Nadezhda specializes in corporate law.
She graduated from Perm State University and has a degree in law and economics. In 2011, she completed a basic course in mediation at St.-Petersburg State University and a specialized course in English law. She has an auditor's certificate and is a member of the Institute of Professional Auditors (IPAR). She has a perfect command of English.
Since 2002, Nadezhda has been a managing partner and has been working to develop the Legal Consulting. Before starting a consulting business, Nadezhda Pronina headed the Legal Department of Perm Plant of Silicate Panels, OAO (Open Joint-Stock Company), was a legal advisor with Permtex Russian-American Company, a legal advisor at Coca-Cola Perm Branch Office.
Besides running the UKey legal consulting activities, Nadezhda provides, as her routine practice, legal support mainly to corporate projects, including legal support to investors who invest in various projects in Russia and abroad; deals with foreign partners in buying or selling business. She is also involved in structuring mergers and acquisitions (M&A) deals in accordance with Russian and foreign laws (including those of the Republic of Cyprus, England, Wales, Finland, China, Hong Kong). She is in charge of due diligence procedures and participates therein; she is responsible for and participates in drafting agreements, corporate documents; and she represents clients in disputes connected with corporate relations.
In 2002, she was the winner of the Best Lawyer of Perm Krai, a Professional Competition.
Since 2013, she has been a member of the Expert Board of the Chamber of Advocates for Perm Krai.
In 2014, she was a nominee for the Lawyer of the Year-2014 award in the Defense category.
In 2015, Nadezhda won the Lawyer of the Year-2015 award in the Defense category.
Nadezhda is a member of the Public Council and Foreign Investment Advisory Council for Perm Krai of the Ministry of Economic Development.
Since 2016, she has been a member of Perm Professional Club of Lawyers, Non-Commercial Partnership.