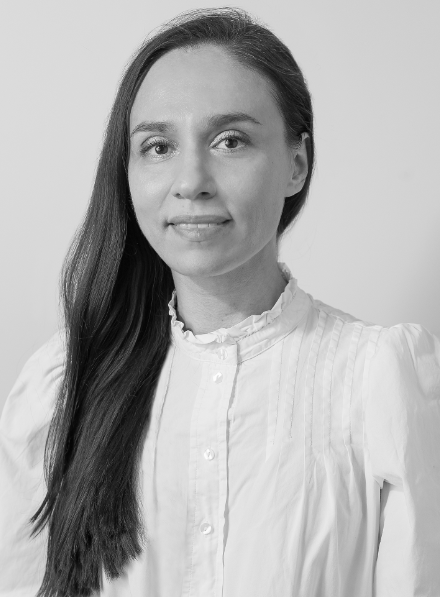 Marina specializes in corporate law. She graduated from Perm State University and has a degree in corporate law. She has a perfect command of English.
Marina took numerous prizes of the Best Lawyer of Prikamye Regional Competition of Professional Art and, in 2007, she was the winner. Every year she acts as one of the juries at the Pro-PROFI Regional Interacademic Olympiad for economic and legal students. Marina completed further education programs and improved her qualification in the field of corporate law at Statut School of Business, an aducational institution, Higher School of Economics – State University, M-Logos Law Institute and at other institutions. In 2009, she completed a course in English Contract and Corporate Law: Problems Of Application By Russian Companies.
From 2003-2005, she was a legal advisor at Permneftegazstroi, ZAO. Marina has been with UKey since 2005 providing legal support for corporate projects including those with foreign companies involved. She drafts agreements for M&A deals in accordance with the Russian and foreign laws (including laws of the Republic of Cyprus, England, Wales, Finland, Hong Kong); develops and optimizes holding structures including reorganization and winding-up of companies; drafts corporate documents to comply with the Russian law (including constituent documents, shareholder agreements, corporate governance codes) and provides legal support to investors investing in various projects in Russia and abroad.